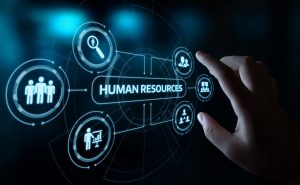 Change is upon us, the like of which we have never seen before.
Early evidence from 360xec's Future Fit survey indicates that over 80% of senior executive respondents felt the c-suites of companies were insufficiently prepared or visionary in foreseeing and making such changes as may be required over the next 3-5 years.
To put the foundations in place for such change cuts right to the heart of sustainable contemporised business. As such the challenge will test the strategic capabilities of the HR leadership function. Interviews with many senior HRD's indicate this as a major area of concern noting that HR has in recent years increasingly fulfilled and responded whilst managing compliance etc, which has not provided the mandate or exposure to such forward looking strategic influence as will be required.
Technology, data and automation through machine learning are impacting all companies, but the evident opportunities for greater effectiveness and efficiency is becoming more apparent by the day. Throw the pebble further out into the pond and the shape of the possible starts to really challenge conventional thinking on business structure and strategy. The increasing challenge in maintaining positive relationships with clients, customers or consumers is matched by the proliferating opportunity to do so.
As machine automation (machine talking to machine) increasingly makes many of the implementational decisions, so the role of the human input in business will evolve to the more cerebral and strategic. This may mean smaller workforces, certainly we can expect a different ratio between FTE's and contracted talent. Workforces are also increasingly flexible and agile without the requirement to 'clock in' but this is just a small insight into the future where independent talent is available globally as required for the period needed.
That technology is changing things is irrefutable. The question is how much further will things change and how prepared are companies to envisage this and lay the foundations for such change when it is unlike anything seen before?
Research also suggests that the increasing pressure on the CEO to be the visionary leader necessary will challenge many. ( "We have a generation of titled CEO's many whose natural default is control management not leadership" was one of the many comments on this aspect ) It also indicates that the CMO role will increase in importance and influence as that function generates a substantial proportion of the data needed to inform business decisions.
Perhaps most interesting is the view that the HR Director role will become a great deal more important but must be more evidently strategic and future facing, directly supporting the CEO in consideration of what the workplace of 3-5 years from now will need to look like. To consider human:machine balance, accessing global talent as required, striking new contemporary cultures where human inputs will cerebral and potentially contrary.
At 360xec we will be publishing the detailed results from our Future Fit survey in Q2 2020
We have built a reputation for finding the game changing executive talent for business from around the world.
We take the long term view in supporting client companies. Placing people is an implementational function. It is how they and the company perform thereafter that counts and what we expect to be accountable for.
To discuss new briefs or to enquire how we might help your business do get in touch through www.360xec.com
Steve Hyde is CEO and Founder of 360xec Executive Search.