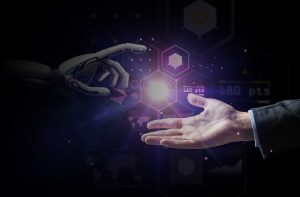 360xec are undertaking an important research study that we would greatly value your input into.
As advances in technology and machine learning based automation increase, so the impact on people and their roles within companies also changes.
Striking a sustainable balance of cerebral human input and automated machine based input is one of the significant contemporary challenges business leaders face today.
The impact on cost, culture and capability can be profound. It also has a bearing on the relationship and demand for services between Client companies and their suppliers/agencies
This study looks at the current preparedness of companies for change; The scale and timing, the vision and capability of the C-Suite team, the nature of change on roles and functions and the need for new talent pools.
It should be of great value and insight to the business leadership team from Central Management through Marketing, HR and Data Management.
We will publish the findings in Q2 2020.
The survey should take 8-10 minutes to complete. Once again we are grateful for your time in helping with this and hope that the results prove insightful and valuable to you and your company.
To complete the survey, please follow this link: https://www.surveymonkey.co.uk/r/2020FutureFitSurvey